When I started blogging the other month I never thought I'd have any recipes on here but I do love to cook. Infact, I cook quite a bit but I'm certainly no expert in the kitchen. I have an array of cookbooks that I dabble in but tend to steer toward my favorite recipes. Most of the dishes I cook are main meals and savoury but there is one baking recipe that I absolutely love.
Someone described the chef
Nigel Slater
to me recently as a 'National Treasure'. A perfect description of the most down-to-earth chef that currently graces our TV screens. No swearing, no pukka pukka, just wonderful Nigel.
This is his recipe for an amazing
Beetroot Poppy Seed Cake
which I've made a number of times. It doesn't taste of beetroot but has a great earthiness to it. It's sweet but doesn't contain as much sugar as most cakes and it's made without butter so it will keep in your pantry (not that I have one!) for a long time. It's also full of so many amazing seeds that give it a nutty texture. My daughter loves it and loves helping me bake it.
My daughter ready with the ingredients
INGREDIENTS
Self raising flour - 225g
Bicarbonate of soda - half a teaspoon
Baking powder - 1 level teaspoon
Ground cinnamon - half a teaspoon
Eggs - 3 (separated)
Light sugar muscovado - 225g
Sunflower or brazil nut oil - 180ml
Raw beetroot - 150g
Juice of half a lemon
Sultanas or raisins - 75g
Mixed seeds (sunflower, pumpkin, linseed) - 75g
For the icing (optional):
Icing sugar - 8 tablespoons
Lemon juice or orange blossom water
Set the oven at 180
˚
/Gas 4. Lightly butter a rectangular loaf tin (20cm x 9cm x 7cm deep) then line the bottom with baking parchment.
Mixing the sugar and oil
Sift the flour, bicarbonate of soda, baking powder and cinnamon. Beat the oil and sugar in a food mixer (I just do this by hand) until well creamed, then introduce the beaten egg yolks one by one - reserving the whites for later.
Mixing in the seeds
Grate the beetroot coarsely and fold into the mixture then add the lemon juice, raisins or sultanas and the assorted seeds.
Fold the flour and raising agents into the mixture whilst the machine is still turning slow (again, I do by hand). Beat the egg whites till light and almost stiff. Fold gently but thoroughly into the mixture using a large
metal
spoon (a wooden one will knock the air out).
Stirring in the raising agents
Pour the mixture into the loaf tin and bake for 50-55 minutes, covering with a piece of tin foil after 30 minutes. Test with a skewer for 'doneness'. The cake should be moist inside but not sticky. Leave the cake to settle for a good 20 minutes before turning out of its tin onto a wire cooling rack.
Optional icing
Make the icing (optional but I always do it). Sieve the icing sugar and stir enough lemon juice or orange blossom water to a achieve a consistency where the icing will run over the top of the cake and dribble slowly down the sides (about 3 teaspoonfuls), stirring to remove any lumps. Drizzle over the cake and scatter with poppy seeds.
Spot the person who used to work in marketing!
Enjoy (with a cuppa)!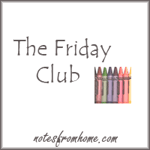 Here are the other recipes in this Cakes and Cookies Carnival:
Nova at Cherished by Me gives us her
Cherry, Coconut and Marshmallow Traybake
.
Kelly at Domestic Goddesque posts her recipe for heart-shaped jammy-dodger-style biscuits in
Baking with a heart!
Jules at I Need Curtains for the Window in my Head posts her recipe for
Almond Macaroons.
Helen at Cheeky Wipes gives us her recipe for
Coffee Cake
.
Gemma at HelloitsGemma's Blog posts her
(easiest) Banana Cake (ever)
.
Sian at Pumpkin and Piglet posts her
Chocolate Digestive Biscuits
.
Jax at Making It Up gives us her recipe for
gingerbread
.
Cass at The Diary of a Frugal Family posts her
Nutella Chocolate Chip Cookies
.
Clare at Seasider in the City gives us her
Mars Bar Cake
.
Bod for Tea shows us how she makes
Iced Animal Biscuits
.
Maggy at Red Ted Art has a guest post from Maison Cupcake's Sarah showing us how to make
Love Heart Cookies
.
Rebecca at twobecomefour gives us her recipe for
Beck's Banana Bread
.
Jenny at Gingerbread House gives us her
Gingerbread cupcakes
.
Tiddlyompompom shares the fun she has making cakes with her daughter in
Have your cake and eat it
.