Got to love the 80's
Anyone who knows me well enough knows I love Depeche Mode. I have so many vinyl albums and 12" singles lurking in a box up in my loft it's untrue.
I was well aware of DM from a very early age but I'd say I fell in love with them properly back in about '86 at the tender age of 12. Infact, I think 'Black Celebration' was the first album of theirs I bought with my hard-earned pocket money.
I used to adore them - they were different, they were more edgy than your standard groups at the time. I used to sit and listen to their 'Violator' album so much I'm surprised I didn't wear the vinyl out. Unbelievably, at the age of just 16 I was allowed on a coach trip with a friend of mine to go to the NEC in Birmingham to see them in concert. How my Mum ever agreed to that, I'll never know. But, for me, it was the start of something beautiful and I still go to see them live whenever they tour. Thankfully my Sister loves them too and we've even dragged our husbands over to Prague to see them (although they declined the concert tickets but joined us for the trip)!
When they did their 'Music For The Masses' tour it was just breath-taking. How envious I was of all those people who went to the Pasadena Rose Bowl in California to see that final concert. The 101 DVD is still one I never grow tired of.
I know some people think Depeche Mode are dark and dreary. I myself had a a couple of years in the late 90's when they were a bit too much for me. Infact, even though I own the album 'Ultra' I can probably count on one hand the amount of times I've listened to it. I can't even bring myself to watch the '
Barrel Of A Gun
' video as it freaks me out. These are the days of DM I'd rather put to the back of my mind even though I love them for being different.
Dave Gahan = legend
I adored Dave Gahan (and still do). That man can gyrate and build the crowd up into an incredible frenzy. Sure, he's had his problems - being addicted to heroin, trying to slit his wrists and his heart stopped once but I'm not going to hold that against him! He's fast approaching 50 years of age and I only saw DM perform last just over a year ago - the man still has an amazing stage presence. His live performances are absolutely mind-blowing. Despite his dodgy past, the man is an absolute legend. Every time I see DM live I can't speak for two days for singing my heart out and screaming. Yes I know, a 36 year old acting like some crazed groupie but my Sister is 3 years older than me so she's worse.
I have some very suspect photos of me in my teenage years trying to carry off the 'Dave Gahan' look, wearing black vest tops and pure white tight denim jeans. I know that when my daughter sees these she will cringe just the way I used to look at photos of my Mum wearing her velvet mini dress in the 60's. Now I'm older though I look at photos of my Mum and hear stories of her seeing the Rolling Stones in concert, getting up on a table for a better look and to dance and I smile. I hope my daughter thinks I'm a cool Mum for loving Depeche Mode for so long - at least I didn't give up on them up in the late 80's to decorate my shoes with Grolsch bottle tops and worship the blonde chimp twins that were dross Bros! Depeche Mode are amazing musicians and performers and I'll always love them.
Part of my A to Z posts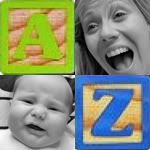 Click the button for info
Also posting this for these great blog hops: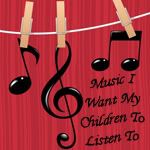 (yes, killing THREE birds with ONE stone)