Do you ever wish you could do something (apart from punch a celebrity – see earlier post!)? Well, now's your chance to tell everyone the 5 things you wish you could actually do. Keep them as simple as you like or just go plain crazy, whatever floats your boat. Then head over to
Kate Takes 5
and join in the blog hop with all the other lovely bloggers.
Here are mine, in no particular order:
1. Sing and dance
I'm certainly no Madonna. Think more Mr Blobby on acid and you're on the right tracks. I can't sing and I can't dance. Fact. I really envy people who have a natural talent to perform. I have a male friend who wowed us all with his vocals playing on the PlayStation Sing Star last year. I got on it and it sounded like a cat being slowly strangled. Still, at least my daughter likes my singing voice. Poor child.
2. Play either the guitar or drums
This is a follow on from above. Although, I can actually play the guitar. I can play 'There Was An Old Man Called Michael Finnegan". Impressed? Thought not. I learnt to play it in high school with a guitar my Grandparents brought back from Spain. A member of our family writes his own songs, plays guitar and sings beautifully –
check him out here
. He just does it as a hobby too. I love his music and I would love to be able to be as talented as he is.
3. Speak Spanish
Ever since I spent a week in Barcelona with a guy who could speak Spanish I've been longing to learn the language. That was about 9-10 years ago. I'm sure I could have learnt 10 languages in that time. I'm just rubbish at starting things then not carrying through with them. I've bought a 'Spanish' book and downloaded an iPhone app but only got through the first few pages. I told myself after I gave up Facebook last year that I'd use the time to learn the language. I still haven't. Fail.
4. Ride a motorcycle
About 12-15 years ago I was motorbike crazy. My ex had numerous motorbikes and every weekend we were leather clad astride some hot metal. Yes, we were biking before you start thinking gimp masks and stuff – mucky pups. We used to go to the World Super Bike championships at Donington Park every year cheering on the mighty Blackburn Bullet, Carl Fogarty. I even took my CBT (compulsory bike training) and started to save to buy myself a bike. 2 years passed, my CBT went out of date and I did nothing about it. Another fail. See a pattern emerging here?
5. Be a great photographer
I've always had an underlying passion for photography and have been a
member of Flickr
for a number of years (must reactive my pro account!). A few years ago I bought myself a Nikon DSLR and you couldn't stop me photographing everything. This went on for a few months and I got better and better. Then I fell pregnant. Suddenly my life became engrossed in birth and baby books and programmes and learning photography fell by the wayside. I still take the odd nice shot now and again but not half as much as I used to. I want to be skilled enough to get all the ISO and DOF right all the time but 99% of the time I shove my camera on 'auto' and hope for the best.
So, what are your top 5?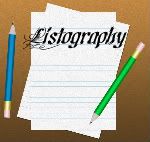 "